Is there a difference between standard smoke detectors vs. monitored fire alarms in Kennewick?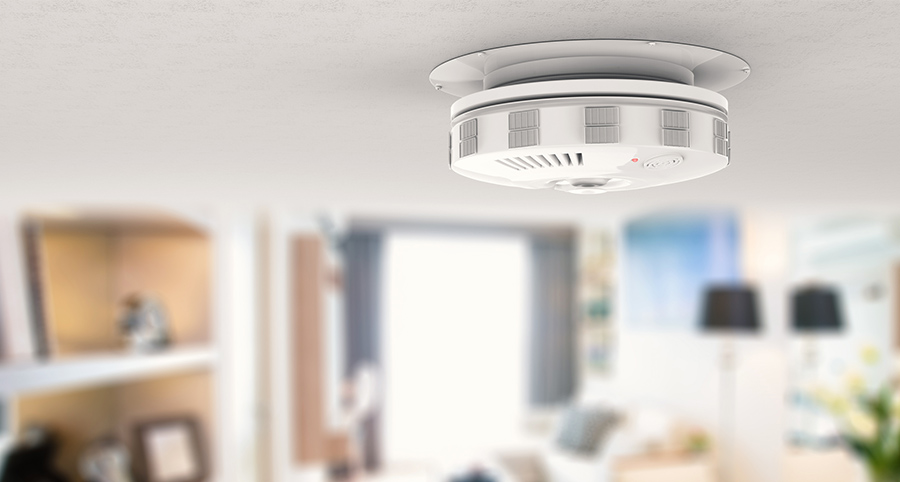 In the Kennewick smoke detector vs. monitored fire alarm debate, there's only one champion. Smoke detectors are an important consideration in protecting your house from fire, but they have some notable limitations. Conversely, monitored fire alarms have more means to identify a potentially dangerous situation and can contact your support team when disaster strikes. Connecting your fire alarms to a security system also results in extra benefits that your ordinary smoke detectors could only wish for.
Your regular smoke alarms in Kennewick may be inadequate
Fire safety is a chief concern for homeowners, and smoke detectors play an essential part in safeguarding your family. Even so, smoke detectors have their limitations. For example, they can only detect smoke, not extreme temperatures. In the event there is an emergency in your home, you would not be alerted unless the smoke reaches the smoke detector. Although there are some other significant indications of fire -- including a sudden heat increase -- if there's a lack of smoke, there is no sounding of your smoke detector.
Additionally, smoke detectors only sound the alarm when they find enough smoke. In the event a fire creeps along slowly at first, you might not be warned until the flames are out of control. Some smoke detectors employ dual-sensor technology, meaning they will detect smoke from both a raging fire and smoldering remnants. Then when they do go off, it's required of the occupant to call emergency services after they safely leave the property.
Monitored fire alarms provide more value than standard smoke detectors
Even though they look about the same as traditional smoke detectors, monitored fire alarms offer more benefits. When integrated to a comprehensive home security installation, they can:
Identify fire with different sensor types: Comparable to an ordinary smoke detector, the monitored component has the ability to trigger from an active or passive fire. It will emit an easily audible alarm if it senses a hazardous situation.
Identify fire with a rapid heat surge: A monitored fire alarm will also activate if it senses an unusual increase in heat. Typically, heat is noticed prior to smoke. Added methods to detect a fire means more methods to keep your family safe.
Alerts your dedicated monitoring representatives: Fires may occur when you are on site or somewhere else. Either way, your fire alarms will alert your monitoring specialists, who can rapidly call emergency services. When every tick of the clock is critical, it's nice to know that somebody is always looking out for your home.
Pairs with home automation: While the chief purpose of a fire alarm is to recognize an emergency and notify monitoring agents, it can also join forces with other automated devices. For instance, a tripped alarm might induce your system to start the exhaust fan to hinder the spread of fire or trigger the lights so you may locate the safest exit out of the property.
Your monitored fire alarms are a key element of a complete smart home
The easiest way to get the most from your fire alarms is to integrate them with a Vivint home security system. Consult with a Vivint expert today and find the most suitable smart home for your requirements. Place a call to (509) 794-3375 or send in the following form to take the first step toward a safer property.