Features to look for in a home security camera in Kennewick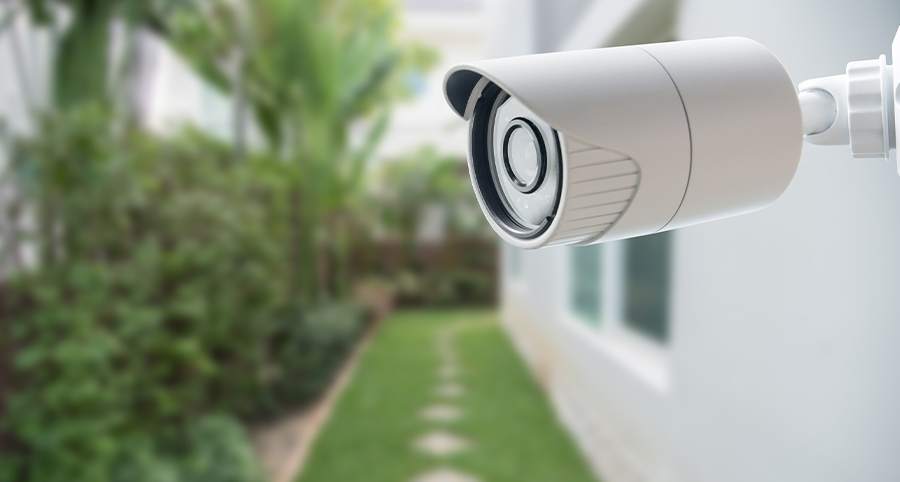 Getting caught by surveillance is the last thing a prowler wants This is the main reason why security cameras are one of the best tools to think about as you figure out your home's security. Although free-standing cameras will be effective when installed properly, they're even more helpful when included into your residence's comprehensive system.
Are you wondering what to look for in a home security camera in Kennewick? You'll be happy to find these important elements include more benefits than ever before. You can view real-time streams from indoor cameras or surprise intruders with integrated deterrents from exterior cameras. Just open your mobile security app or touchscreen control panel and you'll be able to direct all your security cameras.
Powerful features enhance home security cameras in Kennewick
Loaded with features and easy-to-manage security cameras will raise your home's protection to a different level. These crucial aspects of your alarm system can be found with a diverse array of features including bi-directional talk, video storage, and customizable zones. Explore the possibilities here.
Night vision: Powerful IR night vision capability offers clear images of your property no matter the time of day. Your cameras will even keep their visibility when closing in on details.
Video storage: Look for devices with recording and storage cloud functionality and the ability to watch clips straight from your mobile device app.
Smartphone app: Today's home security cameras in Kennewick are frequently paired to a helpful app on your smartphone. You can review current streams or saved video and even activate or disarm your system. The Vivint App will send an alert to your phone when the cameras are triggered.
Motion sensors: Incorporated motion sensors allows cameras to activate whenever unusual action occurs. You'll also get an update on your smartphone.
Talk to visitors or members of your family: Need to contact your kids when they return from school? Do you have a stranger at your main entry? The latest surveillance systems, like the Vivint Doorbell Camera Pro, offer convenient two-way communications so you can chat with the people within range of your equipment.
Greater viewing angles: As a general rule, your exterior surveillance should offer no less than a 120° view. For instance, the Vivint Outdoor Camera Pro provides 140° views.
Configurable zones: This benefit provides the opportunity to set the exact area you would like your camera to watch over. This will be helpful to better define the movement you watch as you don't necessarily need updates each time an automobile goes by on the street.
Customize your own smart home
You now know what to look for in a home security camera in Kennewick. All that remains is to design your own custom Vivint smart home. Phone (509) 794-3375 to begin or fill out the simple form on this page to reach out to our home protection and automation professionals.