Top 5 perks of smart home door locks in Kennewick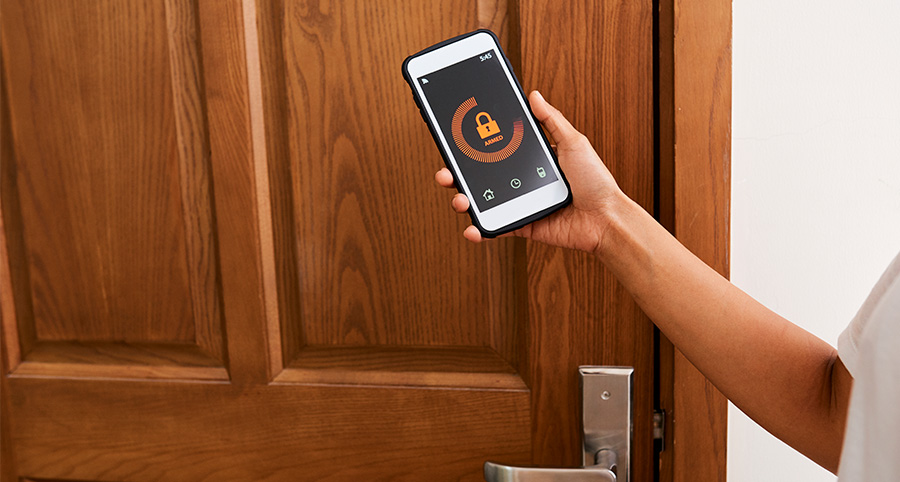 Can you recall when the the most convenient way to grant a neighbor passage into your house was to put a backup key under the front door mat or inside a flower pot? There's a much more secure means to do things now. Smart home door locks in Kennewick will not only offer easy admittance to anyone you want to allow in, but they will also add security and simplicity to your normal routine. See our top five advantages of these helpful tools.
No. 1 - Enhanced security for your house
It's fairly easy to see why placing a backup key outside for somebody isn't the smartest idea. Smart home door locks afford the ability to get rid of traditional keys altogether. In addition to entry without keys, these components enhance safety in various ways as you are able to:
Set them to automatically lock after a particular amount of time once they've been used.
Program them to activate at certain instances, like when you go to bed.
Inspect the app on your smartphone to find out if the door is locked. If it's still open, you can engage it remotely.
No. 2 - Smart home door locks in Kennewick make your life easier
Have you ever had trouble finding a key with arms full of groceries? This won't be an issue with smart door locks. A simple tap of your mobile device will have the door unlocked and ready for you. Although features may differ, a range of models deliver convenience through:
Control from a distance. Secure or open your door no matter where you are when you're online. Just laid down for the night and don't want to go back downstairs? All you have to do is use the simple app on your phone.
Voice-activated control. Need to open the door when you're busy making dinner? Just say the proper command to your smart speaker.
No. 3 - Customize codes for certain people
One of the great things about most smart front door locks in Kennewick is that you don't have to use a single code for your keypad. Instead, you may set customized passcodes for individuals who require access, such as your family members, neighbors, and close friends. You may even initiate temporary codes or ones that can only be used at particular times. For instance, if your cleaning service typically enters between 12 p.m. and 2 p.m. on Mondays, you can customize a code for that specific period.
No. 4 - Always know who's entering your home
This goes hand-in-hand with the previous benefit, but it's worth a mention. Not only do you have the ability to set codes, but you may also track who is using them and at what time. Did your young adult come home suddenly during the day? You might even obtain notifications through your smartphone app. That way, you'll be promptly informed any time somebody enters.
No. 5 - Configure along with other tools in your Kennewick home defense
If you have home automation configured into your home security, you can add comfort and safety by having tools work together. For instance, you can set your front entry light to switch on whenever the door lock is activated. In addition, you might have the doors disengage on their own if a smoke or CO detector is set off, facilitating your exit. You can customize your home's protection in a variety of ways.
Find smart home door locks in Kennewick from Vivint
Why not add a bit more simplicity and protection to your life? Order smart home door locks in Kennewick as a component of your innovative home security from Vivint. You'll be thankful for the benefits like access from anywhere, whole-home integration, and the opportunity to tailor passcodes. Contact (509) 794-3375 today or complete our easy form to request assistance.