Why a smart home security system is worth it in Kennewick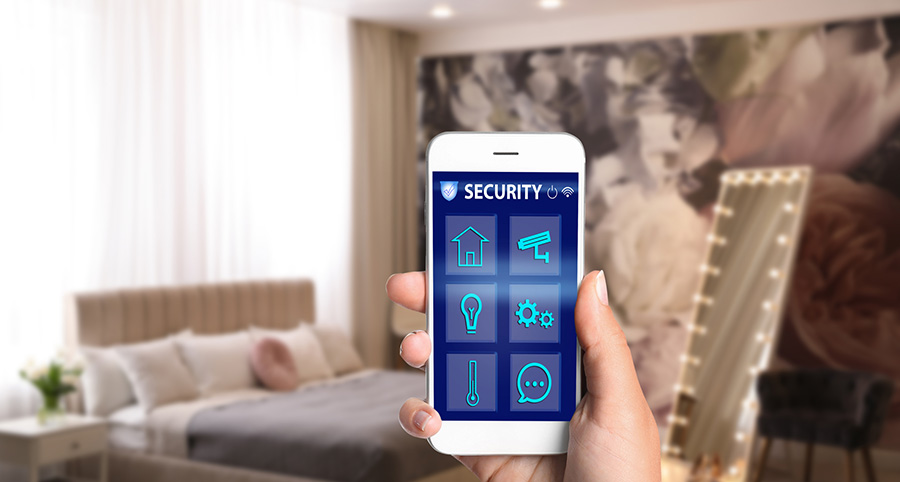 Only you can determine if a Kennewick home security system is worth it. Even so, know that the latest a home security system consist of a great deal more than merely an assembly of motion and glass break sensors. These days, your home security system is able to defend against catastrophes like fires and flooding and make your daily life much more efficient.
A residential security package defends against intrusion
Guarding against invasion is the number one reason for installing a home security system in Kennewick. With that in mind, many surveillance devices and sensors are designed for burglar prevention. But a smart security system doesn't just defend your residence by blasting a siren. Now, you'll get smartphone updates, monitoring pings,and automation to aid in alerting you of a break-in when you're away.
For example, in the event you are at work and a stranger walks up to your front porch, your smart doorbell will sense the motion. The device will automatically dispatch an update to your cell phone with a video clip of your visitor. You may then access the integrated smartphone app and converse with the person at your door via the 2-way audio capability, or have the front hall light come on, so it looks like you're in the house. When an intrusion does take place, your system will immediately warn your around-the-clock monitoring specialists, and they'll rapidly summon law enforcement.
A security system offers protection from flooding, CO, and fires
A wide range of emergencies could happen at your home. CO leaks, fires, and flooding generally come unexpectedly and escalate quickly. Connecting different safety sensors to your home security system gives your fire alarms and other sensors the same functionality as your monitored motion detectors.
When disaster hits, your high-volume alarm will go off, prompting every person in the home to exit the premises. You could also have a warning dispatched to your phone, which is especially advantageous when you're away at work. Your monitoring specialists will also be advised, so they can get emergency services to your door while you find safety.
Professional monitoring immediately reacts to your home security alarms
Home security monitoring is a leading consideration when figuring out if a home security system is worth it in Kennewick. By including monitoring, an actual person reacts quickly to the alarm irregardless of whether the disaster comes via a break-in, fire, or any other situation. First, they will call you to make sure the alarm isn't malfunctioning and to ensure everyone is safe. Your agents will then contact emergency services so they can dispatch a team fast.
Your smart home security package will make your property more efficient
Smart thermostats, lighting, locking systems, and other devices are able to link with your overall security installation to allow your house to be more responsive and energy efficient. Control all of these smart tools remotely with your security phone app or arrange for your lighting and comfort levels to adjust to a preset time. You might even save up to 10-15% on your energy expenses by using automated devices.
Experience the rewards of a home security system today!
A comprehensive home security system in Kennewick is unquestionably worth the investment. To customize your system, contact our smart home professionals. Simply call (509) 794-3375 or submit the following form.