Find answers to questions about smart homes in Kennewick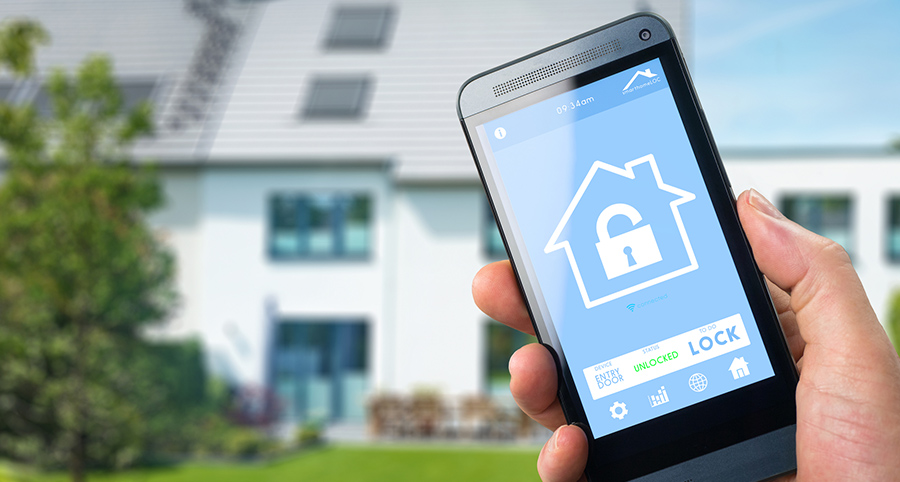 You've listened to your friend discuss how he is able to turn on his light bulbs with a voice command or schedule his thermostat to automatically adjust. Needless to say, you would like to know more about how smart homes work and if they might positively impact your family. To assist you in gaining a heightened awareness, here are answers to some common questions about smart homes in Kennewick.
How do smart homes work in Kennewick?
All of your automated components like lights, door locks, HVAC controls, and surveillance equipment all have an important thing in common - they must be accessible via the internet. This connection gives them the chance to be controlled without physical contact with tools like a voice-operated speaker, central hub, or smartphone app. Your components can also react to one another. To illustrate, if your exterior video camera discerns a disturbance, it can trigger your lights to come on.
You might hook up some connected lights and a voice-operated speaker and decide that's enough for your smart home, but aren't you interested in doing a bit more? Instead, go with a fully integrated system with automated lights, video, home comfort controls, and more. Continue on to see why this choice will benefit you the most.
How will a Kennewick smart home enhance my life?
It's OK if you have some doubts. Activating your lights through your smartphone seems fun, but you are wondering if your Kennewick smart home will really improve your life. As it turns out, it will, and in ways you might not have considered.
Security: Would you enjoy having doors that automatically lock at predetermined times or surveillance systems that will deliver video updates when unexpected movement is detected? Tools like Vivint's outdoor cameras even have built-in methods of deterring unwanted guests. Smart homes have an unmistakable edge in terms of boosting your home's defense.
Remote access: Because your tools are accessible from the internet, leads to your ability to manage them from any location. Didn't remember to turn the lights off? Don't worry about it. Just utilize the intuitive Vivint app on your phone and take care of it.
Usefulness: Make your life easier by placing lights and locks on a schedule. You can also perform various functions with vocal directives and an integrated smart speaker.
Money savings: If you put lighting and thermostat settings on programs and have the opportunity to control your components remotely, you have the chance to lower utility expenses.
Does it make sense to include professional monitoring with my smart home?
Smart home connectivity and useability are great, but what happens when emergency strikes? When you have 24-7 monitoring, those automated devices that give you updates also notify your monitoring team. This lets you focus on your family while the experts contact emergency responders. The benefits of monitoring are even greater if a predicament happens when you're out of town or at work. Similar to most aspects of life, it's always a wise move to have someone there to support you.